In exciting news the giant pumpkin world record has been broken.
The New Giant Pumpkin Word Record Holder
Stefano Cutrupi from Italy broke the record with a 1226kg (2702lb) pumpkin.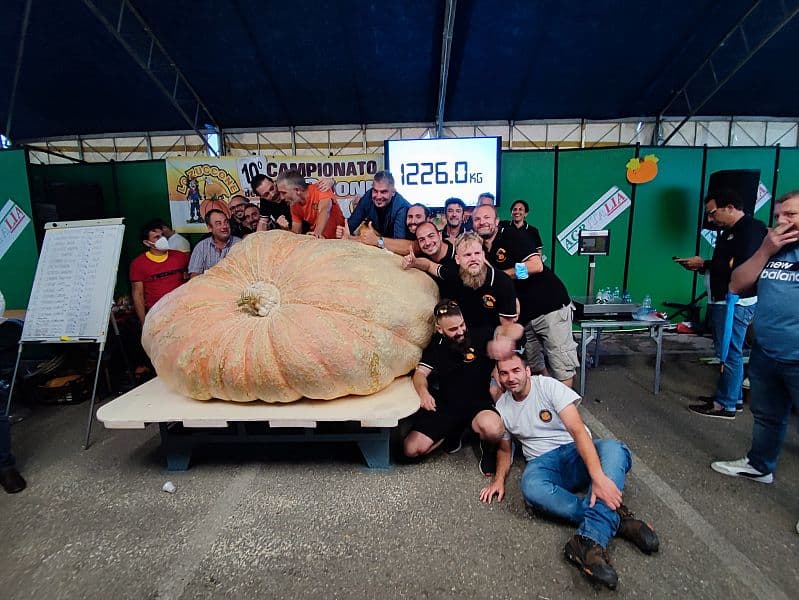 Stefano is in the orange shirt in the back behind the pumpkin. (photo credit: toscanamedianews)
Video of the pumpkin being weighed can be seen here
This beats the previous world record set in 2016 by Mathias Willemijns 2624.6 lbs (1190.5 kg)
Exciting news indeed.