Estimate Your Pumpkins Weight
Learn how to use the OTT Method
Giant pumpkin weight estimation is as easy as taking 3 measurements and entering it into the calculator below. Your pumpkins weight gives you an idea of what to expect when you get to your weigh-off. It has been calculated from data collected over the years with clever mathematics applied.
The three measurements you need are: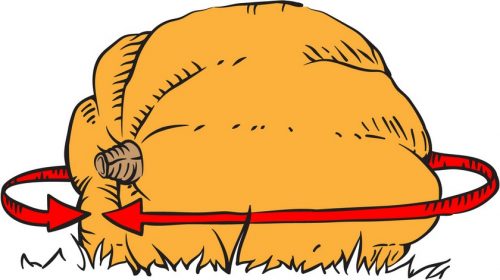 1.  Circumference – Measure the circumference of the fruit parallel to the ground at stem height.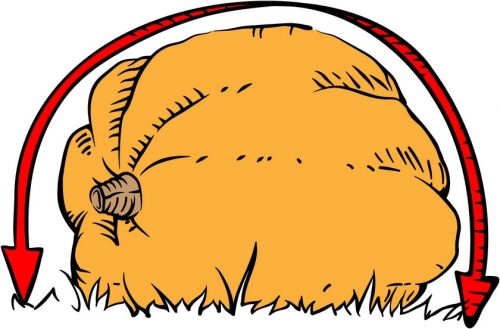 2.  End to end – Place your tape measure on the ground at the stem end, and at the blossom end.  Measure the distance from ground to ground.
3.  Side to Side – Placing the tape perpendicular to the plant stem at the widest point of the pumpkin.  Place it on the ground on both sides, and measure this distance.
If you don't have a flexible measuring tape, use a piece of string and hold this up to a regular tape measure to get the length.
Giant Pumpkin Weight Estimation – How To:
Take the three measurements outlined above.
Use the calculator below and enter all 3 figures you have measured (make sure to pick the right measurement first)
Or add them together to get a total figure and use the charts at the bottom (calculator is better 😄)
Giant Pumpkin Weight Calculator – Metric and Imperial
2017 Giant Pumpkin Weight Estimation Charts
Note: There are both metric and imperial charts, I've included both. I'm using the 2017 giant pumpkin weight estimation charts.
All of them are in PDF, click the buttons below each chart to enlarge them if needed.
2017 Giant Pumpkin Weight Estimation Chart Pounds

2017 Giant Pumpkin Weight Estimation Chart Kilos

Please note:
These measurements are only for the Atlantic Giant variety of pumpkin.
These weight estimation charts are intended as a rough guide only, with many variables including soil, pumpkin growth, fertiliser etc it is hard to have totally accurate data.
This is the best method for estimating a pumpkin's weight, but will not replace actually weighing your pumpkin on a proper set of calibrated scales.